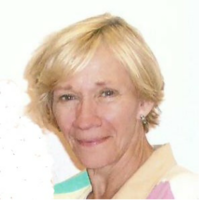 Josephine A. Shepoiser
Josephine "Jo" Katcher Shepoiser, of Forest Hills, NY, died peacefully at her home on Thursday, March 28, 2019 after a courageous fight against cancer. As she was aware of her terminal condition, she reflected: "You know some things just come to a great end: a great book, a great meal, and a great life." She will be remembered for her boundless energy and her playful spirit.
She was born on November 19, 1941 in Greenpoint, Brooklyn, NY, the youngest daughter of Nicholas (John) and Helen Katcher. She was a life-long New Yorker who, following her graduation from All Saints High School in Brooklyn in 1959, began working at New York University and continued her career there for 50 years. In recognition of her outstanding service as Senior Director of Employee Relations, Jo received the Distinguished Administrator Award from the University in 2000. She retired from NYU in 2009. While Jo started her undergraduate degree studies at NYU, she completed her B.A. degree in Education at Fordham University in 1971.
On April 5, 1987, she married the love of her life, David L. Shepoiser. Together they enjoyed great times in Greenwich Village, dining at amazing NY restaurants, attending NYC Arts programs and Broadway shows, traveling to Paris, France and spending time with family.
She found the game of tennis as a way to spend time with her siblings but later in life it became one of her deep passions. She was a member of the West Side Tennis Club in Forest Hills, NY and eventually served on the Club's Board of Governors. She also was a member of the Soroptimist International of New York City, an organization devoted to performing a wide range of volunteer and philanthropic activities and of the Forest Hills Women's Club which engaged in supporting various charities. And it was the Forest Hills Women's Club that introduced her to the game of bridge and helped develop her skills as an avid bridge player. Her greatest love and joy, however, was her family, especially her boys (nephew Kevin and her three grandsons).
Jo was preceded in passing by her loving husband of 31 years on April 12, 2016, and by her sister, Mary Borysewicz on December 13, 2016.
Jo will be lovingly remembered by her sister and best friend Helen Katcher; brother Frank Katcher and sister-in-law Angel Tso Katcher; nephew, Kevin Katcher and his wife, Diana Chin Katcher; her brother-in-law Alan Shepoiser; her two step-daughters, Jane A. Goeckel and her husband Larry D. Goeckel; Susan I. Kraus and her husband Michael Kraus; and her grandchildren Bryce Goeckel, Matthew Kraus and Kyle Kraus.
She will be interred with her husband, in Hampton, Iowa on April 23 and a celebration of her life will be held in mid-May at the West Side Tennis Club. In lieu of flowers, donations may be made to: The American Cancer Society, 31 Washington Place, New York, NY 10003. https://www.cancer.org/about-us/local/new-york.html